Professional Bay Area Disc Jockey
Mobile DJ Service
We are professionals with years of experience and take pride in our excellence and ability to host an event with style.We also help you coordinate the entire celebration.
Bay Area Disc Jockeys
We offer quality entertainment from our professional & courteous staff. You always get friendly, personal, and customized service from experienced MC/DJ's for All Events.
San Francisco Wedding DJ
We specialize in weddings and Photo Booth/ Wireless Uplighting /Gobo Monogram .!
We always customizes to the exact tastes of the client. This way the celebration is geared to your needs and wants. We will coordinate all of your reception events with you for your bay area event with your caterer, photographer and videographer, no need to worry! You can customize your reception.
Wedding DJ Service:
Includes Ceremony Coverage, Complete Wedding DJ Service with Professional Planning, All Inclusive Photobooth (Classy setup and loaded with features), Wireless Programmable Uplights, Dance Floor Lighting.
Options – Planner – Plannings
We send each client a detailed questionnaire, which lets us know exactly the types of music you want; your ceremony, reception, who will be giving the toast, etc. You will also be happy to know that we review over all the names of everyone in the family ahead of time, so no names will be mispronounced over the mic during the Grand Entrance. Part of customizing your reception includes picking out which Songs,activities and announcements you would like performed at your reception.If you are planning a party, prom, school dance, saturday wedding reception, holiday party, corporate function or any other type of event, contact us at bay disc jockey Personalised service is paramount for your function to be, not only a special Day to Remember but YOUR special day to Remember. Let no one offer you a Standard DJ Package. At guide there are no such things.we will guarantee that your personal and specific wishes are catered for. The event is custom to your own unique and individual requirements.
Booking
Upon booking you will be contacted within a few days to arrange a meeting in person or by phone or email e to discuss all your songs and ideas.
If a meeting is not convenient alternative arrangements can be made to suit you. Relax and let your in the bay area make Your Unique Event, Enjoyable, Successful and Memorable.
Lower Prices – Our DJ Does Give Discounts.
Get up to 15% off Your Winter Wedding
We are also happy to offer a discount for Weddings in November , January ,February,March,April Months. Recieve a 25% Discount.
Call us today for this package:
16 wireless uplights with covers
Basic Monogram Projection
2 Pattern Decor Lights
Photobooth Rental for 4 Hours (All inclusive Package)
All starting at $950.00
Location
If your wedding is in northern california south bay north bay east bay we cover the entire north of california.
"I would like to help make your event be the very best possible. So contact us and I will reserve the date you desire and work with you to provide all the music you request."
With over 35,000 computer cataloged songs at every occasion, we are able to play most any request. In fact, we prefer to play what the guests want to hear, and encourage them to make requests. Our music ranges from the 1920's until the current hits of today.
Book Your Music Entertainment in the next three months and SAVE $$$$$.
1-415-350-5474
Recieve The Free Wedding Package & No Obligation Price Quote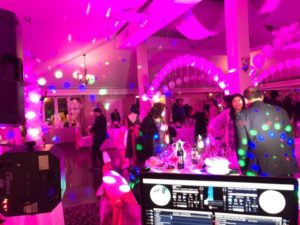 Visit our store and let others know that you know where to go!
NORTH BAY: SUNDAY DJs* SUNDAY DISC JOCKEY* S* * SAN FRANCISCO WEDDING * DISC JOCKEYS * Weekday Wedding * Friday Weddings * Monday * Tuesday * wednesday* thursday* SUNDAY DJs*Sunday schools * Sunday In Bay Area * SUNDAY in SAN JOSE * SAN JOSE WEDDING DJ * SCHOOL DANCE*BIRTHDAY *HALLOWEEN BASH* ANNIVERSARY * REUNION*CORPORATE EVENT*XMAS PARTY* SUNDAY CHRISTMAS DJ *NEW YEARS EVE – Northern California wedding Location Vendor site